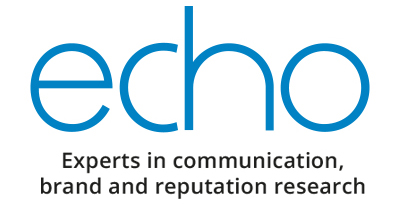 Echo is an international market research company dedicated to providing sound, objective insights to help demonstrate impact, improve performance and support transformation ahead.
Expert Witnesses on reputation, Echo has supported over 500 clients spanning all sectors since its inception in 1989. Echo Research has the rights and ownership of Britain's Most Admired Companies Study.
BRITAIN'S MOST ADMIRED COMPANIES TEAM
Sandra Macleod
Group CEO

Expert Witness in Reputation and cited as 'among the 100 most influential people in PR', Sandra founded the company in 1989. Sandra is Ambassador to the International Integrated Reporting Council, and was awarded the Page Distinguished Service Award for contribution to the profession in 2018.

Tracey Croft
Head of Stakeholder Research

With 15 years of research experience, Tracey manages many of our global stakeholder studies across a range of sectors. Tracey directs the Britain's Most Admired Companies research programme.