Narrowing the gap - How to create meaningful change without unnecessary pain
June 2021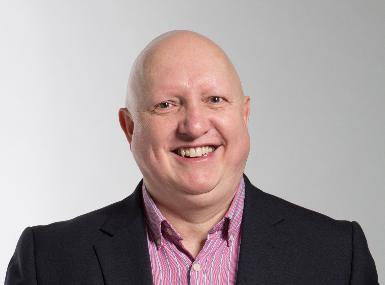 By Professor Lyndon Simkin, Executive Director, the Centre for Business in Society, Coventry University
Some winners in Britain's Most Admired Companies are continuing years of impeccable work, but for many, the accolade recognises a turnaround or the successful execution of a whole new approach and strategy. A lot of hard work, thought and commitment will have been necessary, as well as buy-in. And, of course, the initial decision to 'go for it'…to bring about change.
But so often, such decisions fail to lead to the desired end result, or the degree of change/improvement hoped for. The reasons generally are not surprising. And, usually, these problems could have been avoided.
I have advised lots of businesses for over 25 years in 'navigating change', from Lockheed Martin the space and defence giant, mining company FL Smidth, Red Bull, technology players IBM and Fujitsu, Tesco and IKEA's strategy team in Delft, to family businesses such as Tilda, JCB and Blakemore, to SMEs and tech start-ups.
Over the years we have created, managed and secured all sorts of change…
National player to global.
One market or segment to operating successfully in multi-markets.
Corrupt and misbehaving (in the eyes of the courts) to clean, transparent and fully compliant.
Dinosaur to a business with an enviable reputation as an innovator.
Dirty to a green organisation very much aligned to the UN SDGs.
White middle aged male leadership to fully diverse.
Etc, etc.
Along the way, I have seen some great practices… And some lousy ones!
I have worked with some inspiring leaders and inspired leadership in action… And some truly awful ones.
I have witnessed some awesome bravery and innovation… And lots of playing it safe and looking only inwards!
As with most things in life, it's usually about balance.
… Bravery doesn't mean being reckless.
… Being market-led should not ignore a business's history and what already works well.
Sadly, change rarely occurs without a big push and a concerted effort.
So, what works… And what doesn't…
My 'top 10' tips and warnings:
Awareness of others… benchmarks… best practices to emulate…
Change based on internal rhetoric rarely takes a business to the forefront or ahead of the pack. You need to understand what others are doing and indeed expect of you.

Realistic aspirations… you really cannot change the world in one go…
And you should not try to. Not without jeopardising existing operations, revenue streams and personnel.

Decide on scale… one business unit, one plant, one location, one brand, etc…
Do not bring your organisation to a standstill.

Identify an area to champion… with those who will grab the opportunity to champion…
There will be opposition or resistance to change and Luddites to navigate, so demonstrate the effectiveness of your thinking quickly and visibly, laying down a challenge for others to follow.

Align the strategy… Any change strategy must align to…
… finances/performance… don't spoil the success stories…
… capabilities… leverage strengths and be realistic about weaknesses/failings…
… play to the market's dynamics and trends… try to 'future proof'… you won't want to do it all again too soon…
… be in-tune with your culture/ethos/behaviours… be honest.

Define success… Agree on what 'good' looks like.
Before announcing the new strategy and plan, agree on what outcomes you aspire to achieve, benchmarking against others and recognising how far your business must travel on this journey.

Consider who… Nail down the nitty-gritty… who, how and when… otherwise the vision will never become reality...
The owners
Power houses or the movers and shakers
Lateral thinkers
Voices of reason
Folks who know stuff.

Have a robust process… Turn your ambition into a tangible process… with milestones… review sessions… sharing… teaming… comms… KPIs…
There inevitably must be a period of assessment, analysis and reflection; leading to options to ponder and strategise; before detailing the implementation plan and roadmap. This analysis – strategy – programmes process needs specifying and managing, with milestones and reviews, communication and sharing.

Be nagged… You need a nag… a partner in crime… a conscience… someone to push you, reassure you, sense-check you…
This could be someone such as Sandra or me (or many other such Strategy Nags), or someone inside your business with the appropriate standing and manner. But for certain, to succeed in creating a realistic strategy and then delivering it, you will need a mentor, support and to be prodded!

Execution, too… It does not stop with the strategy… you must roadmap execution and facilitate it…
Too often the view is 'the job's done' once a strategy is announced. The strategy itself will not bring about change. It's what you do with the strategy and how well you plan, execute and control its implementation that really matter.
Sandra (Echo) and I can help. Just ask!
So, if you don't like where your business is right now, how it lines up against peers and market challenges, or how it is performing, change things. Just as the category winners in Britain's Most Admired Companies did.
But do so with a plan, a process, intel, the right mix of folks, support and realism.
And then enjoy the benefits across your organisation and the plaudits.